"pretty eyes sango..." miroku better not ruin the moment hehe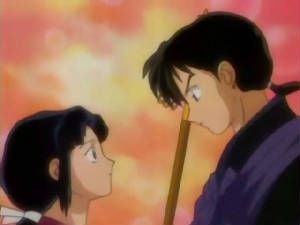 will they kiss for once??or will it be a slap??
"oh my."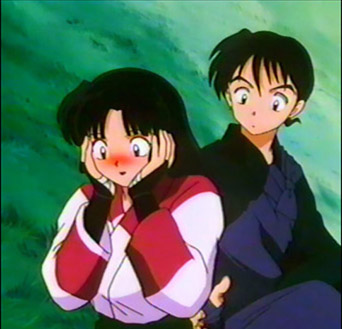 this couple will kick your ass...dont piss them off.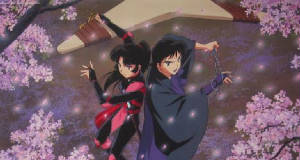 miroku: hmm wonder what she is thinking
sango:i hope hes not thinking about my butt again!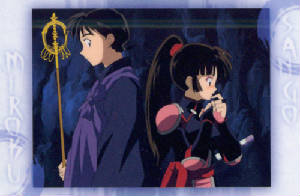 grrrrrrrr...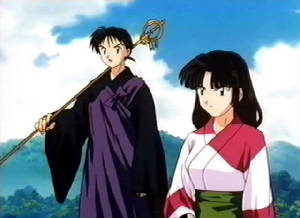 miroku: ahhh so warm and fuzzy...
sango: umm...miroku? i ...cant...breathe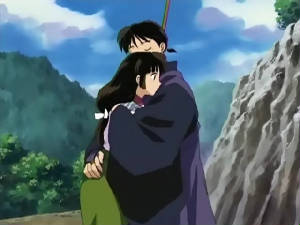 miroku: hey sango? ive been wonderin'. will you bear my child please?
sango:.........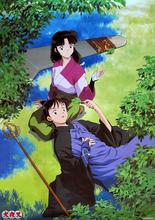 miroku: sango*cough* im dying...i...need...
sango:miroku!!! miroku dont leave me!!! what do you need?!?!*sob*
miroku:i need... mouth to mouth *cough*
sango: you perv!!!!!!!!!i am going to make sure you die!!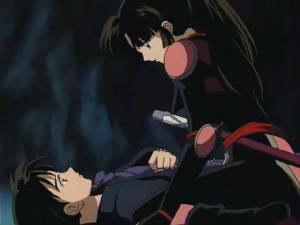 its the kiss!! kagome looks so happy for them.lets see what they do later...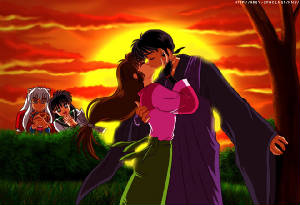 so thats what they are gonna do!!! miroku looks so strong and sango looks good.her face says"hurry up and take off your pants"lol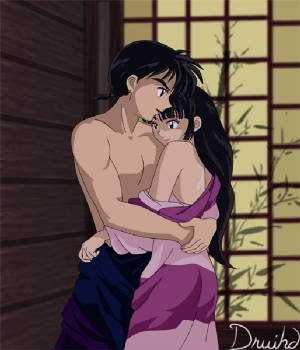 they make the best couple ever.